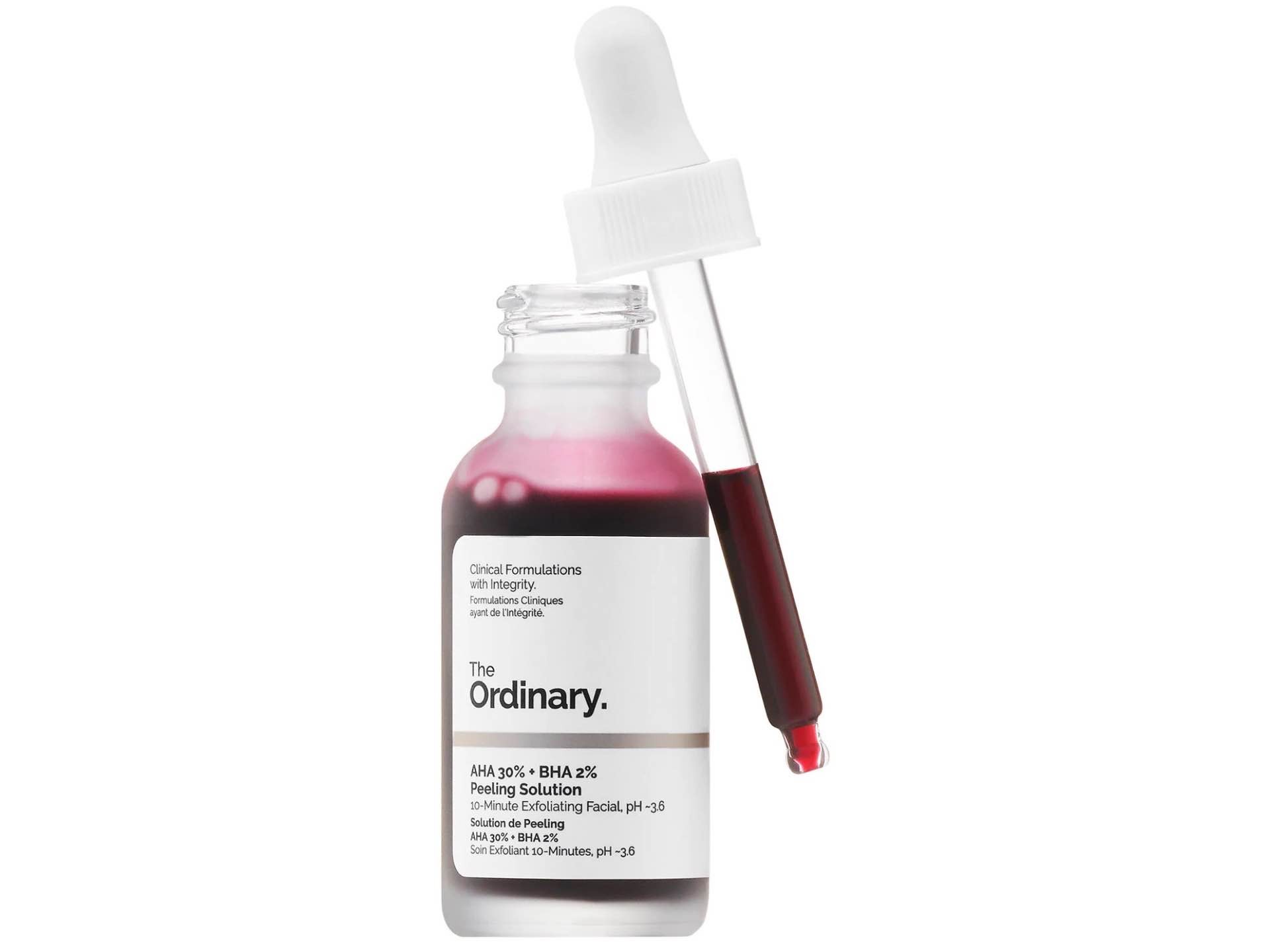 After a lifetime of watching skincare commercials, those of you who (like me) have seemingly oversized pores on your nose or elsewhere might be led to believe that you need blackhead-pulling nose strips to clean those suckers out. Maybe you've tried taking matters into your own hands (literally) by trying to squeeze out the grossness yourself ( I know, ew). And of course, it never really helps. Probably makes it worse, if anything.
Do just a bit of research on your own however, and you'll discover that more often than not, those aren't blackheads in your pores; they're sebaceous filaments. And there's really no getting rid of them, or somehow shrinking your pores. Genetics have dealt you the hand you'll be holding all your life, for better or worse.
That's not to say you can't do anything about it, though. The general consensus for this not-really-a-malady-but-you-still-want-to-do-something-about-it is to use a BHA (salicylic acid) solution a couple times a week to chemically exfoliate your skin and give the appearance of smaller pores by deeply cleaning them to the extent possible.
The "Peeling" solution from The Ordinary contains 2% BHA (the normal recommended amount) along with 30% AHA to chemically, well, peel those old, dead skin cells off the surface of your face so the fresh skin underneath can shine. (Side note: That's why the solution is named "Peeling" — it's not something you actually peel off after it sets, like you would a mask.)
Now, this stuff is a little scary looking to use. It kinda looks like you're putting fake blood all over your face for several minutes before you rinse it off. But hey, it can really do wonders, so just…don't let anyone see you using it and you'll be fine. You can even do a little evil cackling in the mirror, if you wanna have fun with it — I won't judge
You should know that BHAs and AHAs can have a drying, tingling effect on your skin during use. Here's a helpful tip from an Amazon reviewer:
Make sure your skin is bone dry before applying this product or it can burn areas of your face. If you're new to acid peels, don't leave on the full 10 mins the first time you use this. Start at 3-5 and work up to 10. I have been using glycolic peels for years and I find this one to be good for a quick refresher. Kind of like a mask. If it burns too much, just rinse it off. Water neutralizes the acid.
I would also recommend NOT following up with a cleanser or anything after using this solution. That's too much harshness in such a small time frame. However, it's perfectly acceptable and even recommended to follow up 20 minutes later with a bit of hyaluronic acid lotion/serum to re-hydrate your skin.
TO's Peeling solution can be had for $19 a bottle on Amazon.